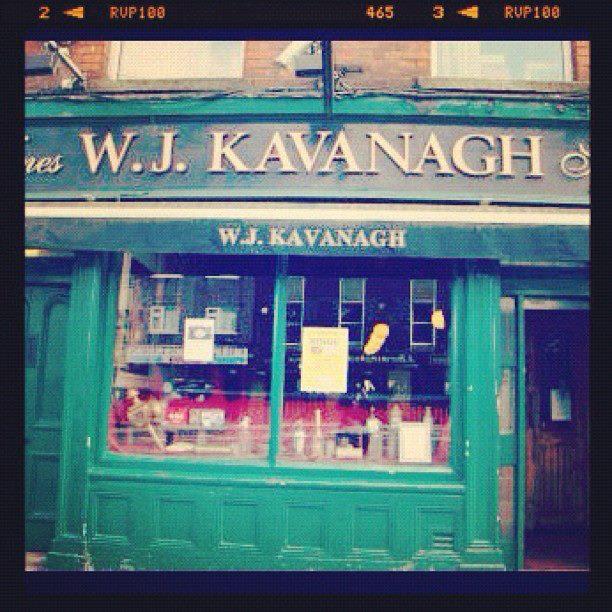 AFTER reading a review in the IT mag we decided to head to WJ Kavanagh's on Dorset Street. When making a reservation we warned that a coeliac would be in our midst and asked were there any gluten free options. The woman said that the bread would be off limits but there should be no other problems. Whatever that means. When we arrived there was no one to show us to our table. So we grouped awkwardly in the middle of the restaurant part. We decided not to take marks off for that. Little did we know there'd be more points docked.
The good bits. S'nice that the place is within walking distance of the leafy suburbs. The menu has interesting combinations and changes regularly to reflect what's in season. They have a long list of specialty beers. The bad bits. The waiter didn't really get the whole intolerant to gluten dealy and said things like "it *should* be ok" and "it'll only have a bit". After a bit of prompting she went back to the chef and said he's be able to change some of the stuff to make it gf. So that was good. But then there was the pint of cider instead of the glass. The gf dish going to the non coeliac and forgetting to bring the bottle of wine and then charging for two bottles of wine. The staff were friendly but it seemed like they weren't listening. Which is a bit worrying if you have someone with dietary requirement.
The bill for 3 main courses, 1 bottle of wine and 1 glass of wine came to €86.
Would I go again: Maybe, but just for their beer and cider, not to eat.
But don't take my word for it, try for
yourself
. Hopefully they were just on an off day. The waiter said they're hoping to expand the gf options (from the steak sandwich minus the sandwich) and we offered to mail them a pastry recipe.
photo taken from publin.ie